Quality Control and Compliance
At Tin Ping Metal Parts, we do not just care about our products we care about the environment we live in, it is our goal to build long-term and health relationships with our clients. For over 30 years, we never stop improving, through constant innovation and rigorous training we are proud to have been certified in various quality and environmental management systems, as well as hazardous substance process management systems.

Tin Ping Metal Parts Limited is the metal parts supplier you can depend on.
| | |
| --- | --- |
| QMS | ISO9001:2015、IATF16949:2016 |
| EMS | ISO140001:2015 |
| HSPM | QC080000 |
Quality Control Equipments
Tin Ping Metal Parts strive to keep up with the latest product analysis and quality control technologies to provide our clients with predictable and reliable products.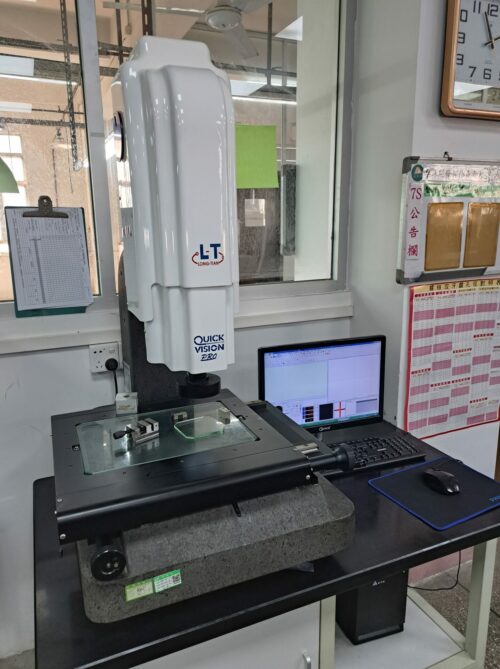 2.5D Vision Measuring System
Working Area     : 300 * 200 * 150 mm
Measuring Distance : 90 mm
Resolution      : 0.001 mm
XY Linear Accuracy : (2+L/100) µm
Video Magnification : 20x - 180x
Optical Magnification : 0.7x - 4.5x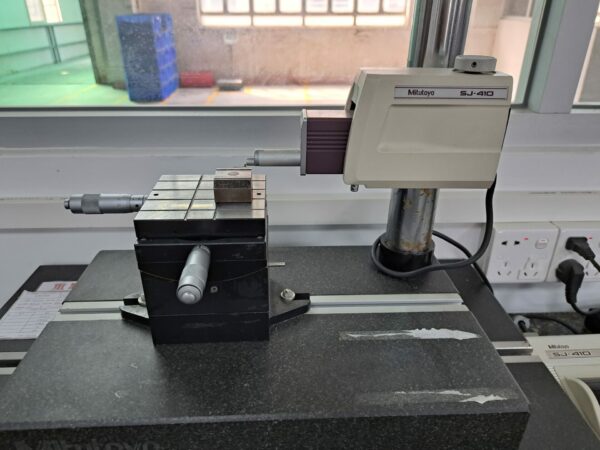 Profilometer
Measurement Resolution :

0.01 µm (800 µm range)
0.001 µm (80 µm range)
0.0001 µm (8 µm range)

Measurement speed :

0.05, 0.1, 0.2, 0.5, 1.0 mm/s

Measuring Condition Standards

JIS1982 / JIS1994 / JIS2001 / ISO1997 / ANSI / VDA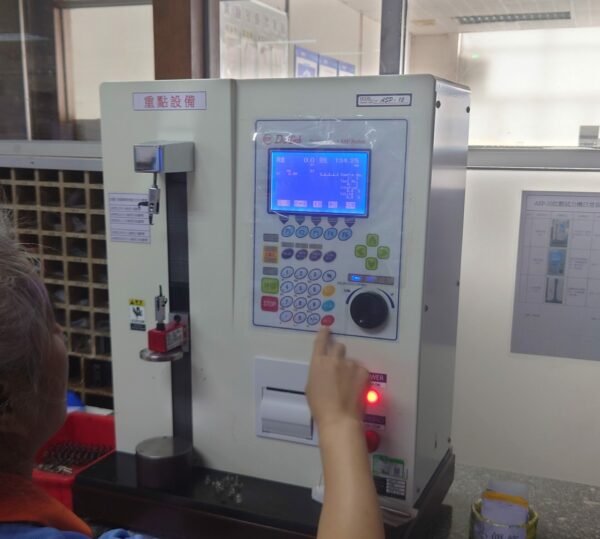 Automatic Spring Tension / Compression Force Tester
Testing the strength of Tension and compression spring
Length and curvature test
Provide statistics on measurements and tolerance
Max Load     : 10kgf(100N)
Load Resolution : 0.1gf(0.001N)
Max Range     : 210mm
Range Resolution : 0.001mm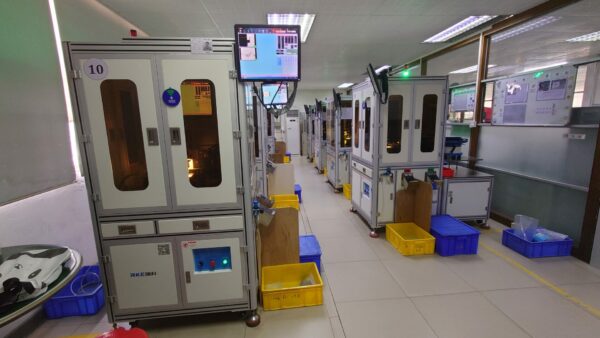 Automatic Optical Inspection System
13 systems working around the clock.
3 of those can check for surface defects (e.g. Color difference, cracks, scratches and cleanliness)
Dimension inspection :

Diameter, Inside-Diameter, angle, thickness, length etc.

Suitable for small metal parts and auto parts
Daily capacity : 100k - 150k unit per system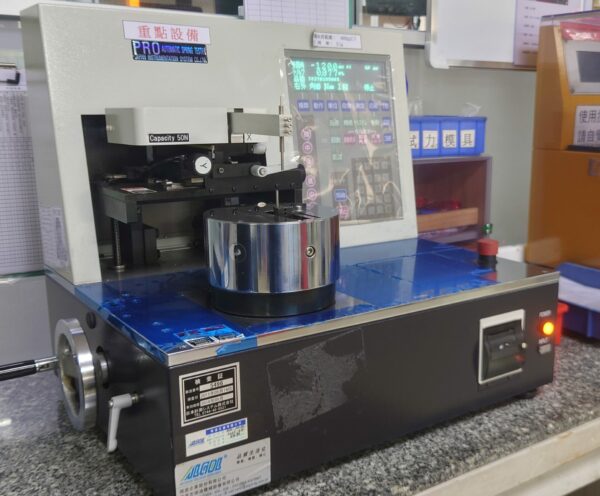 Precision Automated Torsion Spring Tester
Repetitive torson spring tester
3 load level (Angle)
Fixed Repetition Test
Back and Forth Test
Max. Torque : 300Kgf-mm
Max. Load : 50N
Torque Sensitivity : 0.1gf-mm
Load Sensitivity : 0.001N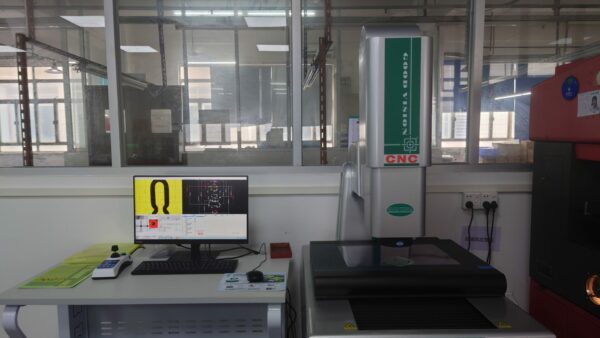 Automatic Optical measurement machine
Magnificate the measured object through a zoom lens, quickly scan, draw, construct and display it on screen
Automatic multi-point measurement
Accuracy : 0.002mm
Max. Range (XYZ) : 300 x 200 x 200mm
Max. Zoom : X200
Measurement Item : Distance, concentricity, position, angle, diameter, curve, groove, etc.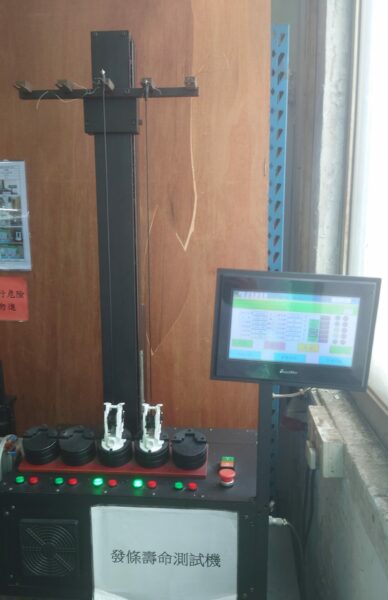 Constant Force Spring Fatigue Tester
Performs Tension Lift Test
MAX. Test Distance : 710mm
Vertical Speed Limit : 300mm/s
Vertical Stop Interval : 0.1s MAX.
Max. Simultaneous Tests : 5PCS
Max. Cycles : 100000 / Test
Live monitoring of test parameter and test cycles for each sample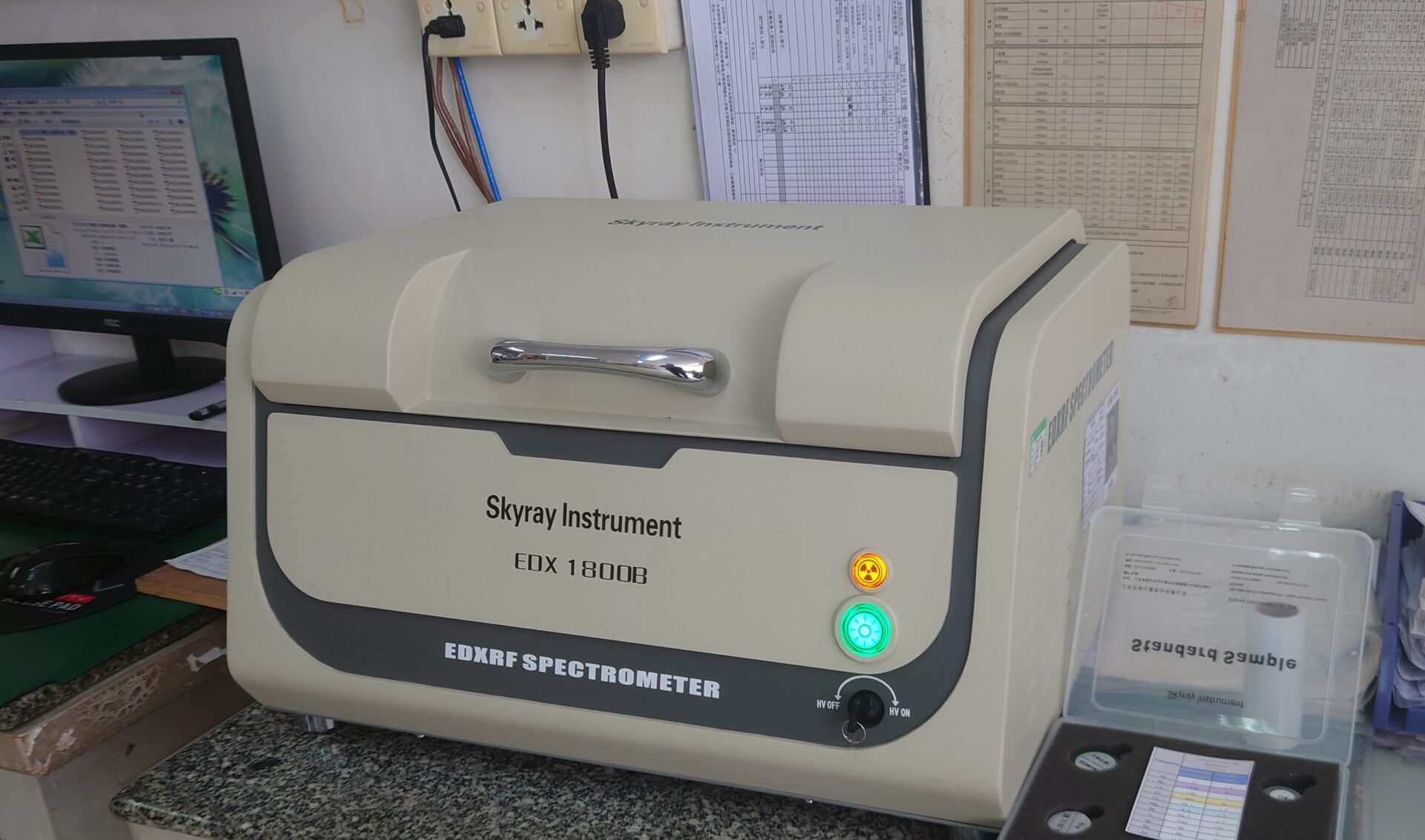 X-Ray Fluorescence Spectrometer
Testing for hazardous substance in raw material and products
ROHS 2.0
Sensitivity      : 2 ppm
Repeatibility : 0.05%
Daily Sampling is done by lab technicians to ensure results are valid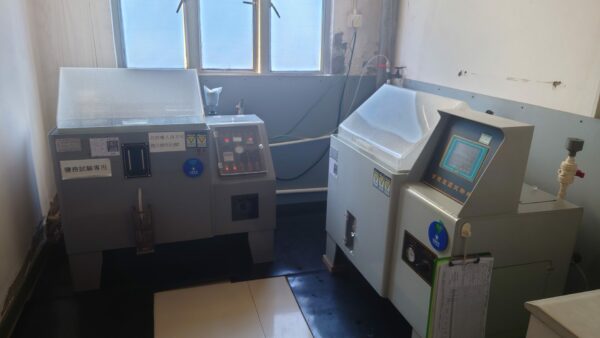 Salt Water Spray Chamber
Testing Target

Electroplated (Zinc, Nickel, Tin, Chromium) Products
Stainless Steel
Projects require saltwater spray testing

NSS Neutral Salt Spray Testing Method
Testing Standard

GB/T6461 - 2002
" Methods For Corrosion Testing Of Metallic And Other Inorganic Coatings On Metallic Substrates--Rating Of Test Specimens And Manufactured Articles Subjected To Corrosion Tests "
Need a Quote?
We are ready to take on any challenge, contact us for quote and get the parts exactly as you needed
---